This is a Sponsored post written by me on behalf of BuzzParadise for SocialSpark. All opinions are 100% mine.

I have an avid involvement with many of the main stream social media websites, I use Twitter and Facebook daily and have several computers at home and so I have a lot of files and pictures spanned across my several computers and laptops. I wanted to find a solution to my problems of various media being on different computers and a central hub for me to manage my social interactions. I recently came across a website called LifeKeep.com and this seems to have all of this and more!
LifeKeep.com offers an online storage option which allows me to save my pictures on the site/servers and then I can access them from any one of the computers that I own or if i am out in business meetings and stay in a hotel then I can access my photos and documents from any computer that I use. Videos, music, documents and more can be stored.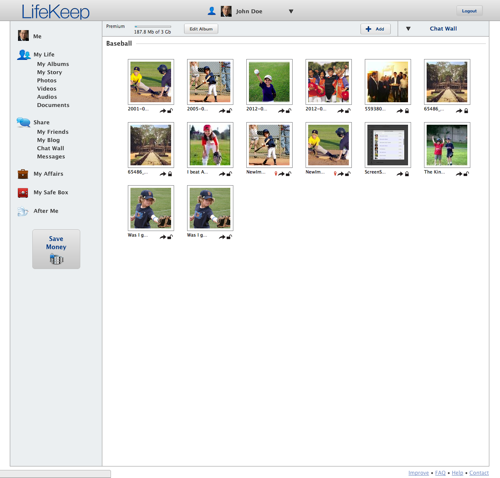 Additionally we are assured by the LifeKeep.com that our information saved on their servers is encrypted using one of the top of the line encryption methods, basically this means that if anyone accesses their servers then no information can be read as its encoded.  
After creating a free account, a man on screen will take you through the site step by step advising what to do next and how to use the site. Which is very straight forward and simple to use from my own personal experience. Additionally there is a free LifeKeep app too for your mobile device! It gives you quick access to everything that you need, whether its those photos, music or your social stuff. Its right there through the app itself!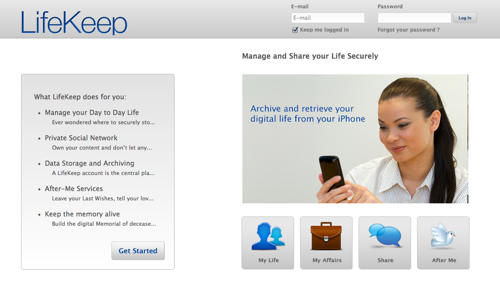 Additionally to the file and media storage option there is a fine "Social" aspect to the site, you can add your Facebook account and write your own blog, and memorials for those special people who have passed on from this life.  And chat & share your photos and information if you so wish. So if you are looking for a place to centrally control your online life, I do in fact recommend a free LifeKeep account.